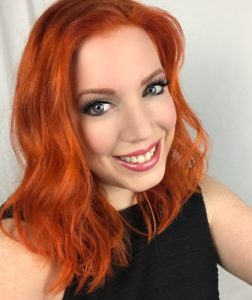 Follow Renée on Instagram and Twitter @reneenicolegray
Renée Nicole Gray is an NYC based Avant-garde designer, writer, fashion curator and performer. Her one of a kind creations have been noted twice by the New York Times, & have been featured in film, theatre and TV productions in the USA as well as internationally. She currently sells her unique designs at Haus Of Renée. 
As a writer, Renée's pieces have been featured by She Knows and Medium.com. Her opinion pieces challenge the monotony and tradition of life as we know it. Renée also writes pieces as a fashion curator and about fashion history. She currently curates The Streisand Style Files and Fashion With Renee.
In the performance arena, Renée is a proud SAG-AFTRA, AEA member. She has worked professionally in the entertainment industry as a producer, singer and actor for seventeen years. Some highlights include a comedy pilot for E! Network, a guest star role on DDMC "Fashion Planet", voice over work for a Playboy Bunny cartoon, and leading roles in NYC Fringe & Midtown Theatre Festivals.
Additionally, Renée spent a decade touring worldwide as USA's Premier Lady Gaga impersonator. In "The Lady Gaga Experience", she opened for Rachel Platten & G.E.M., performed at ABC Studio's Times Square NYE event, Citi Field, The Tower Of David (Jerusalem), Lan Kwai Fong in Chengdu & Haikou China, MTV, Bravo Network, Citi Field, and far more.