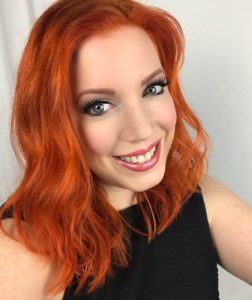 Renée is an NYC based actress, singer, and designer. She is most well known for being a top Lady Gaga Impersonator. In The Lady Gaga Experience, which she produces and stars in, she has toured worldwide since 2010. Renée has starred as Lady Gaga at venues like Citi Field, The Tower Of David (Israel), Mission Hills (China), Lan Kwai Fong, Long Island Pride, Resort Worlds Casino, The Stonewall, Blue Ocean Music Hall and many more.
Renée's original wearable art designs have been noted by the New York Times twice. They have been featured onstage & screen both in NYC, Hollywood and internationally. She currently sells her one of kind items at Renée Nicole Creations.
She is a member of SAG-AFTRA and AEA, and has been seen on T.V. & stages worldwide, including as an opening act for Rachel Platten, pop star G.E.M. in China & headliner at Little Italy Days in Pittsburgh.
As a writer, Renée has been featured as a contributor to She Knows Experts and Medium. Additionally, Renée has acted in many T.V. shows, including a pilot for E! Network, and as a guest star in the Holland DMCC series "Fashion Planet". She has voiced the role of "Bunni" in the Playboy.com cartoon "Bunni Power" and has been seen in lead roles in NYC Fringe Festival and Midtown Theatre Festival.